2024 Hyundai Sonata Unveiled at Seoul Mobility Show in Korea
The 2024 Hyundai Sonata has been unveiled at the Seoul Mobility Show in Korea, and it's turning heads with its sleek new design and advanced technology features. Hyundai has been a leader in the automotive industry for years, consistently pushing the boundaries of innovation and design. The new Sonata is no exception, boasting a bold new look that's sure to catch the eye of drivers everywhere.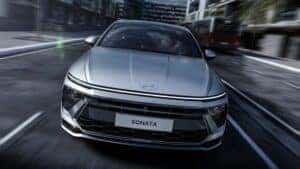 One of the most striking features of the new Sonata is its redesigned front grille, which is both wider and more angular than previous models. This gives the car a more aggressive, sporty appearance that's sure to turn heads on the road. The sleek lines of the body, combined with the new LED headlights and taillights, give the Sonata a modern, futuristic look that's sure to appeal to buyers. Above the headlights sits a "Seamless Horizon Lamp", a full width LED light bar that helps give the Sonata that futuristic appearance.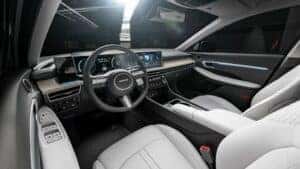 But the 2024 Sonata isn't just about looks. Hyundai has also packed the car with advanced technology features designed to make driving more convenient. These features include a Digital Key 2 that unlock the vehicle using a smart device, Remote Smart Parking Assist, allowing you to park the vehicle while standing outside of it so you can squeeze it into tighter spaces, Collision Assist and Avoidance, Smart Cruise Control, and much more.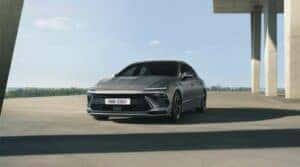 Overall, the 2024 Hyundai Sonata is an impressive package that's sure to appeal to a wide range of drivers. With its bold new design and advanced technology features it's a car that's both stylish and practical. Whether you're a daily commuter or a long-distance traveler, the Sonata is a car that's sure to impress.