Fall Maintenance for your Hyundai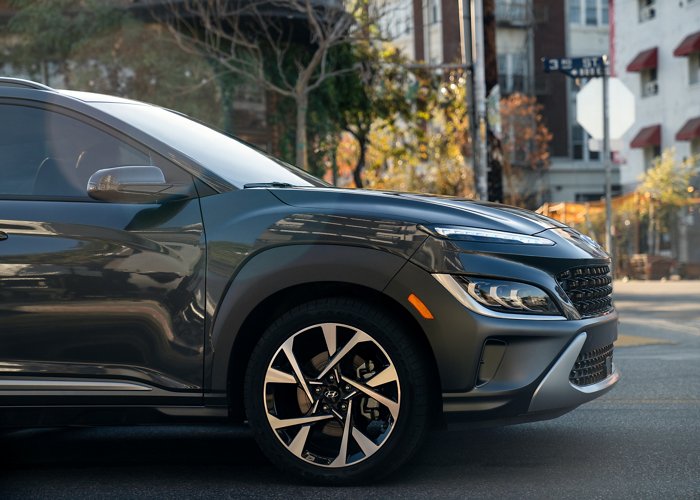 Fall Maintenance for your Hyundai
Get your Maintenance done at Hyundai of Louisville
The summer is almost gone, and fall is around the corner, which means that it's time to think about some fall maintenance for your beloved Hyundai. Oftentimes, buying a car is one of the largest financial decisions you will have to make, so it's important that you keep it well maintained so that you can keep it running at its best all year round. We here at Hyundai of Lousiville want to help, which is why we have come up with a maintenance checklist that you can use so you can prepare your vehicle for the season. As always, you can trust our experts here at Hyundai of Louisville for all your Hyundai repair needs! We can't wait to work on your Hyundai!
Get Your Oil Checked
Having enough oil will keep your Hyundai's engine happy, and it will keep it running, so checking your oil is extremely important. If your Hyundai is a little bit older, it will have a dipstick located underneath the hood that will allow you to check your oil levels manually. Newer versions of the Hyundai will allow you to check your oil levels via an onboard computer system, but you should always check your vehicle's owner's manual to be sure. When your oil levels are low, it's vitally important that you add more oil to your Hyundai or take it to our experts here at Hyundai of Louisville for a quick inspection.
Check Your Tires
Another important thing you should check on is your Hyundai's tires. When your tires are in good shape, it will improve your gas mileage, but it could be a horrible safety issue if they are in poor condition. Over time, the air in your Hyundai's tires will lose some air, and if your tire pressure is low, it's not an immediate cause for concern. Give your Hyundai's tires a good once-over to make sure that they don't have any punctures. You should also make sure your tires have a significant tread on them all around and no uneven wear. If you notice that your Hyundai's tires have low depth or uneven wear patterns, it might be time to head down to Hyundai of Louisville and have your tires rotated or perhaps get a new set of tires.
Have Your Lights and Signals Checked
As the fall continues, the days will start getting shorter, so you will likely be driving a lot at night. Take some time at dusk to turn on your headlights, the high beams, brake lights to ensure they are all working. Keep in mind that if you sense that your Hyundai's turn signal blinking quicker than normal, it could be an indicator that one of your lights is burnt out, and it's time to head down to Hyundai of Lousiville and have your lights checked out by our professionals.
Replace Your Wiper Blades and Top Off Your Fluids
The hot summer sun can cause your windshield wipers to crack, which means that they might not be reliable when those fall rainstorms hit. We highly recommend changing your windshield wipers and having your washer fluids topped off to ensure they are ready for the winter months. This is also a good time to have your windshield inspected, and we can do all of these things here at Hyundai of Louisville.
Check Your Fluid Levels
Keep in mind that your brake and coolant levels might be a little more difficult to check than your oil, but they are still essential to the overall health of your vehicle. The coolant in your Hyundai will keep your engine running at optimal temperatures, and your brake fluids will ensure that your brakes are properly working. If you take a quick peek at your owner's manual, you will find all of the specific fluid levels for your vehicle. Here at Hyundai of Louisville, we will help you top off all of your vehicle's fluids so it keeps working properly.
Schedule your Fall Maintenace at Hyundai of Louisville
Here at Hyundai of Louisville, our experts will go over every inch of your vehicle to make sure you are prepared for the fall months and beyond. You can always trust us to change your oil, rotate your tires, top off your fluids, and more! Even if you need a more extensive repair, our experts will quickly diagnose the problem and get your Hyundai back to you quickly. You can schedule your service in person with our friendly team or fill out a form
here on our website
. We look forward to working on your Hyundai here at Hyundai of Louisville.