Finance Department
---
Contact us today to learn about the latest auto finance offers including lease and finance specials for new Hyundai cars, trucks, and SUVs at Hyundai of Louisville. Our Finance Department will provide assistance to help you find financing options that fit your needs! You can trust that Hyundai of Louisville will do our best to give you a satisfactory buying experience filled with professionalism and attention to your needs.
No-Hassle Trade Evaluation
Our trade-in experts at Hyundai of Louisville will give you the most market-reflective vehicle pricing for your used car, truck, van, or SUV.
Buying Vs. Leasing
When it comes to buying or leasing a car the options can be confusing. To help you make the best decision we have provided some useful information for you.
GAP Coverage
GAP is short for Guaranteed Asset Protection. Many owners assume that if their vehicle is declared a total loss, their primary auto insurance coverage will pay off the outstanding loan. This is not always the case. Insurance companies may place an actual cash value on the vehicle that is significantly less than the outstanding balance on the loan.
Actual cash value is replacement cost minus depreciation. Vehicles, especially new vehicles, typically depreciate more quickly than loan balances can be paid down. Additionally, if negative equity was rolled into the purchase, the balance on the loan will be higher than the actual cash value of the vehicle.
In the event of a total loss, vehicle owners are responsible for the "gap" between the actual cash value and the balance on the loan. There is also the cost of acquiring a new replacement vehicle. This could result in significant out-of-pocket expenses.
This is where GAP comes in handy. GAP is designed to help cover the difference between the actual cash value of the vehicle and the outstanding balance on the loan. Purchasing GAP coverage can protect against high out-of-pocket expenses and ensures financial ability to purchase a replacement vehicle.
Speak with a Finance Manager to determine if GAP coverage is right for you.
Never Lost Key Replacement
Today's keys are very expensive to replace if they are lost, stolen or destroyed. Most keys incorporate computer chips for remote locking systems, trunks and ignitions. When keys need to be replaced, it's a costly endeavor that also includes reprogramming. The Key Replacement program not only protects you against the expense of stolen or lost keys, but helps eliminate the hassles of an already stressful situation. Contact a Finance Manager for more information or a brochure.
Multi-Shield®- Tire & Wheel Coverage, Minor Dent & Ding Protection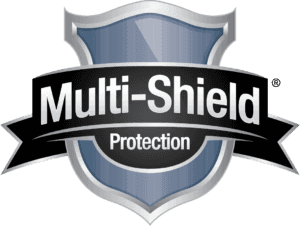 Protect your tires and wheels from the everyday hazards of the road. Covers costs associated with the repair or replacement of a tire or wheel due to a road hazard. Includes paintless dent repair and 24-hour roadside assistance for tire emergencies. Contact a Finance Manager for more information or a brochure.
Auto Armor Interior & Exterior Protectant
Auto Armor is a clear liquid, when applied to the exterior of your car helps protect and reduce damage caused by stone chips, UV rays, bird droppings, tree sap, insects, minor abrasions and much more. Stones literally bounce off your car or bike surface without leaving a costly chip to repair. Auto Armor can also be applied fabric, vinyl or leather interiors so your entire vehicle is protected. When applied to the interior Auto Armor can protect against food and beverage stains, fading and discoloration, UV rays, ink, crayons, chewing gum and a variety of other substances.
Protect your investment with Auto Armor! Used by top teams within Formula 1 and NASCAR among others, it has been tested to the extreme both on and off the road. Taking the time to protect your vehicle at the time of purchase will save on future expenses and add years to the life and luster of your vehicle's appearance.
Ask a salesperson for a showroom demonstration on how this amazing product can help protect the appearance of your vehicle.