Hyundai Elantra Maintenance Schedule KY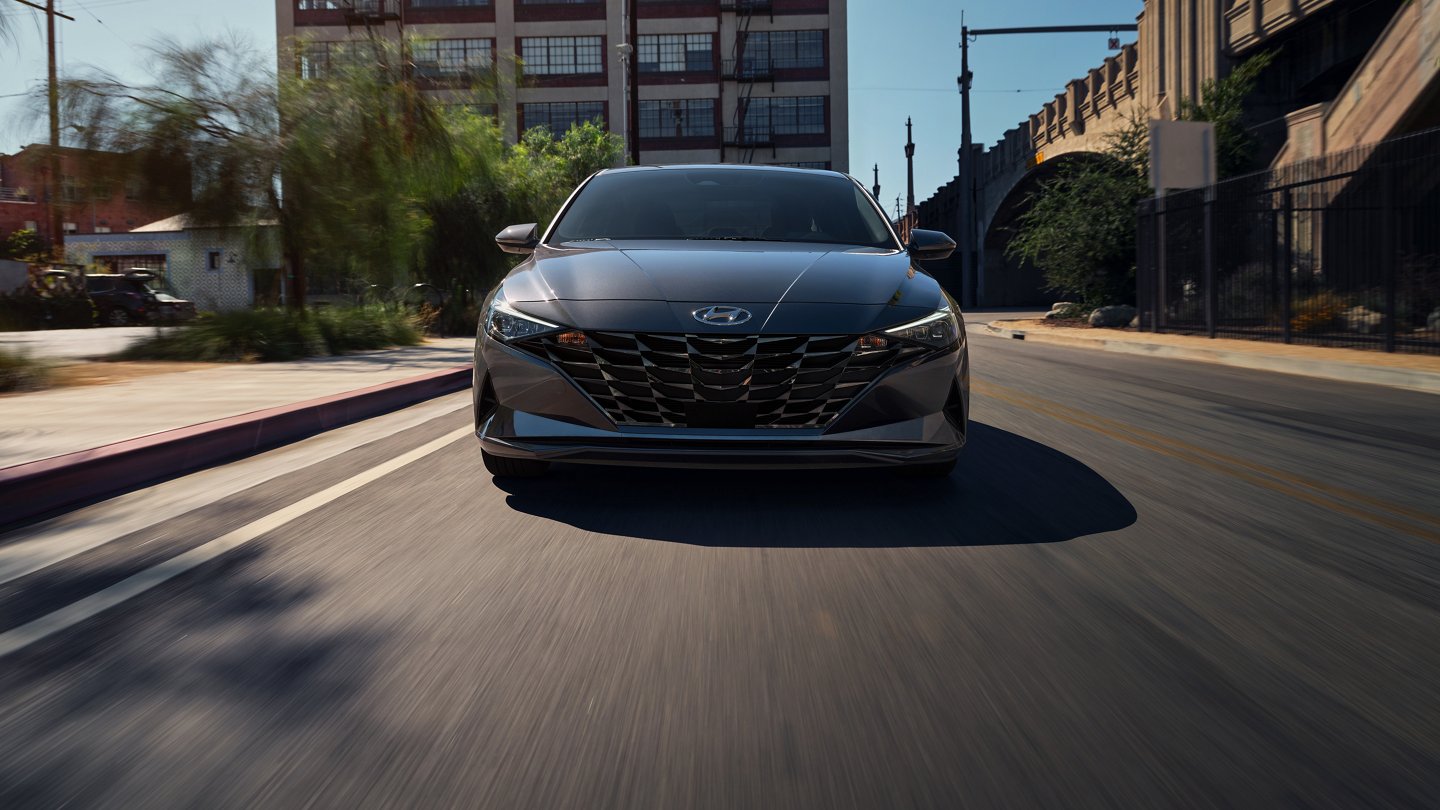 Hyundai Elantra Maintenance Schedule KY
Get your Elantra Maintenance done here at Hyundai of Louisville
Here at Hyundai of Louisville, we know drivers are looking to keep their Elantra running for as long as possible to have it for many years and travel hundreds of miles. This means taking care of regular car maintenance and staying on top of your oil change intervals so that your Elantra gets the proper care it needs. Now that you know the basics, you might need a maintenance schedule to help guide you through the process. That's where we come in! Below you will find a comprehensive maintenance schedule for your Hyundai Elantra, and keep in mind we can do all of these repairs for you here at Hyundai of Louisville!
7,500 Miles or Six Months
If your Hyundai Elantra is relatively new, we here at Hyundai of Louisville would like to congratulate you on your purchase! It is at the first 7,500 miles or six-month mark, whichever comes first. At this interval, you will get minor touchpoints in terms of repair and inspection. Included in this inspection will be an oil and filter change, tire rotation, car battery inspection, and a vacuum hose and air filter inspection. You're going to want to have these things done every 7,500 miles to keep your Elantra running in peak condition.
15,000 Miles or One Year
If you have been cruising around the streets of Louisville for more than a year, it should be about time to schedule your 15,000-mile maintenance check. This maintenance checkup will be a little more extensive than the first as, in addition to repeating the same tasks from the first maintenance check, our service techs here at Hyundai of Louisville will also perform an air filter replacement, an air conditioning inspection, suspension inspection, a comprehensive brake inspection, muffler an exhaust pipe inspection, and anything else deemed necessary!
22,500 Miles or Eighteen Months
The third inspection for your Hyundai Elantra will be simple, and it will involve all of the same procedures that we have already listed above. Again, one of the most important things you can do for your Hyundai Elantra will be to get an oil change, so don't forget to get one here at this mileage interval. If you have any further questions about the services performed at this milage interval, please get in touch with our technicians here at Hyundai of Louisville for all the information!
30,000 Miles or Two Years
After two years or 30,000 miles of driving your Hyundai Elantra on the streets of Kentucky, it will be time to et your next checkup. With this maintenance check, our team here at Hyundai of Louisville will perform all of the checks we have mentioned above as well as a few other things. At this mileage interval, our highly skilled technicians will complete a comprehensive air filter replacement, a thorough fuel inspection, air conditioner inspection, comprehensive brake inspection, suspension inspection, and a muffler and exhaust pipe inspection. All of these inspections are crucial to keeping your Elantra running its best!
Schedule your Hyundai Maintenace here at Hyundai of Louisville
If your Hyundai Elantra requires a checkup, oil change, tire rotation, or more substantial repair, you can always trust our experts here at Hyundai of Louisville! At our dealership, we will inspect every inch of your vehicle to ensure it's in good working condition and make any necessary repairs. You can make an appointment by heading down to our dealership and doing so in person, or you can schedule your appointment by filling out a form
here on our website
. We look forward to working on your Elantra here at Hyundai of Louisville!