Hyundai Santa Fe Maintenance Schedule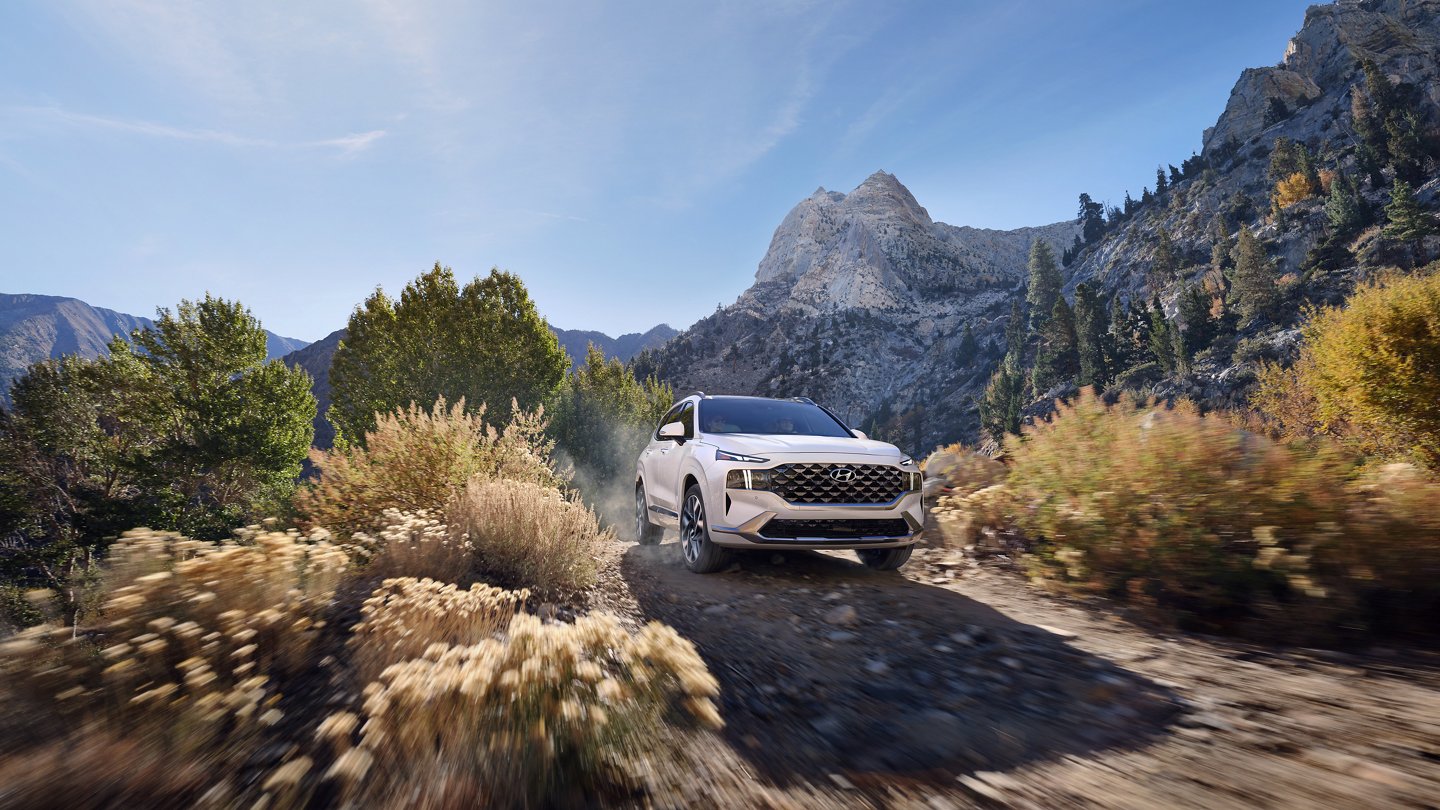 Hyundai Santa Fe Maintenance Schedule
Find out more information at Hyundai of Louisville
When you own a vehicle, a large part of that ownership is considering the kind of maintenance that is necessary to keep the vehicle in good condition for as long as possible. Everything's always a little easier with a Hyundai, thanks to the overall reliability and great parts that make it up, but there's still a lot of responsibility that you have to consider. Today, here at Hyundai of Louisville, we want to introduce you to a suggested maintenance schedule. What we want to really drive home is that every person's maintenance schedule is going to be slightly different, thanks to how much they drive their Hyundai, their unique driving style, and where they live. That means that this won't suit everyone, but it's a good general schedule to follow! Keep reading down below to learn more about the Hyundai Santa Fe's maintenance schedule, and schedule an appointment with us today.
7,500 miles
The first milestone that you'll hit for maintenance is the kind that happens around every 7,500 miles. Here is when the tires should be rotated, engine oil should be changed, and inspections should occur for things like the vacuum hose, air cleaner filter, and car battery. Throughout, this should be done by a professional that you can trust, like the ones right here at Hyundai of Louisville.
15,000 miles
Another mileage cap you should look out for is 15,000 miles, which could be about 12 months. Here you'll want to perform the same tasks that we mentioned with 7,500 miles, though now you'll also want other aspects looked at like exhaust pipe and muffler, front brakes, rear brakes, steering gear box, air conditioning refrigerant, brake hoses, and the replacement of the climate control air filter. Throughout, your Santa Fe will maintain its efficiency thanks to how on top of the maintenance game you are.
30,000 miles
Once you hit 30,000 miles with your Hyundai Santa Fe, it's time to take a closer look at other parts that keep your vehicle running smoothly. You'll want to have things inspected like brake fluid, suspension mounting bolts, fuel lines, parking brake, vapor hose, previously mentioned items, and have the air cleaner filter completely replaced.
90,000 miles
The last part of scheduled maintenance we're introducing you is the kind that happens once you hit 90,000 miles with your Hyundai. While also doing all of the other key maintenance needs that we've already mentioned, you'll also want to make sure that you replace coolant and spark plugs, and make sure that drive belts are inspected, and you don't forget all of the other necessary inspections.
Schedule service at Hyundai of Louisville
Right here at Hyundai of Louisville you'll be getting a service center that can help you make sure that your Hyundai Santa Fe truly does last a lifetime. No matter what you need, we'll be here to give you the confidence necessary. To make all of your maintenance needs that much easier to schedule. We hope that we'll see you soon!