Top Accessories for your Hyundai Santa Cruz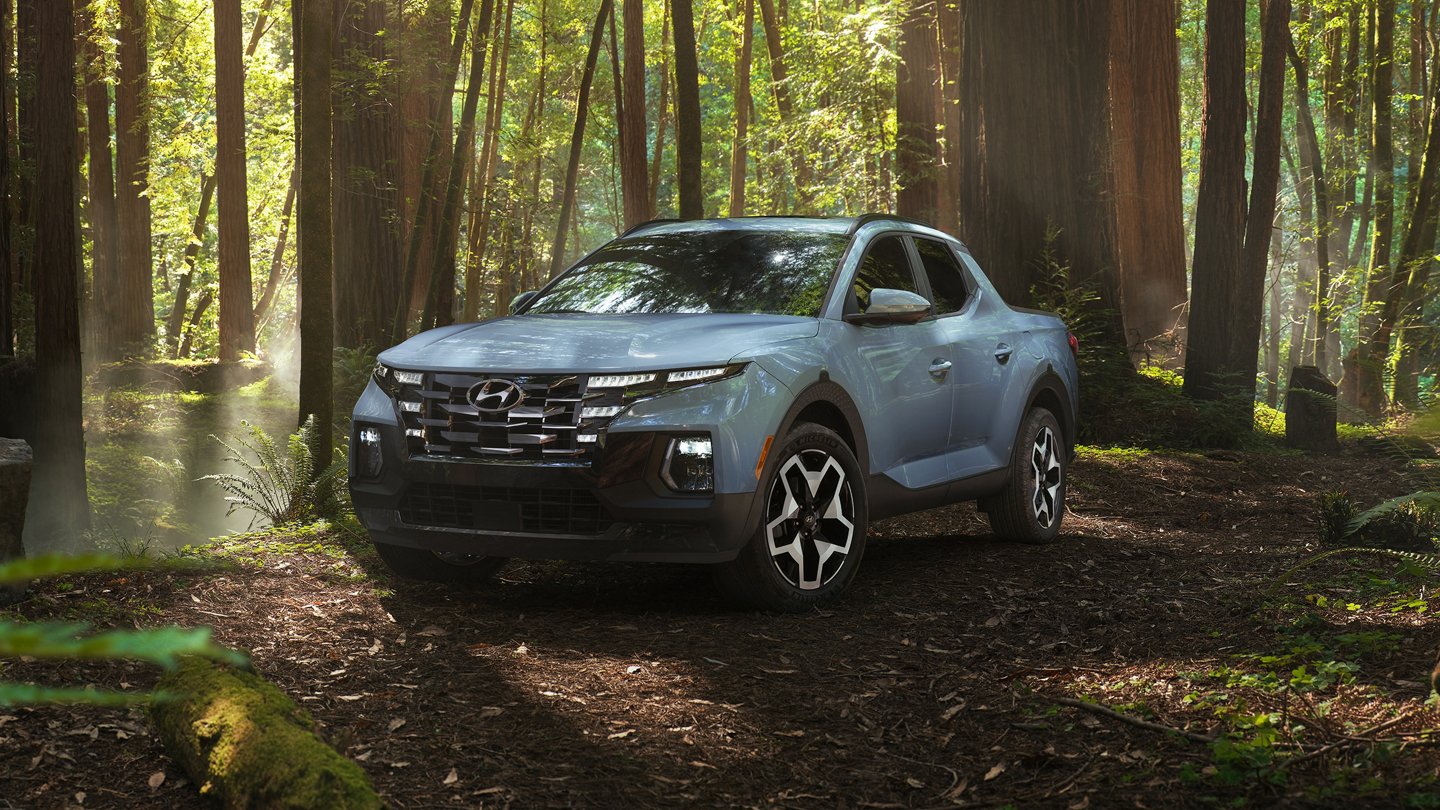 Top Accessories for your Hyundai Santa Cruz
Get Santa Cruz Accessories Today at Hyundai of Louisville!
Truck shoppers now have a new selection for the pickup truck market, and that's the Hyundai Santa Cruz! The 2022 Hyundai Santa Cruz is one of the best pickups on the market, thanks, in part, due to its body-on-frame construction, which shares a primary platform that stems from the Hyundai Tucson. Towing numbers are also impressive for a truck of this size, as the Santa Cruz can haul between 3,000 to 5,000 pounds. Inside the cabin, the Santa Cruz comes with all the latest tech and features, making it a well-rounded vehicle. While the Santa Cruz is a superb vehicle, you can continually improve thanks to its numerous accessories. Check out some of our favorite accessories available for the Santa Cruz!
Exterior Accessories
While the outside of the Santa Cruz is already one of the best-looking vehicles ever created, you can always make little touches around the edges thanks to the numerous accessories. For example, a cargo bed mat will protect your Santa Cruz bed and cargo and is designed to fit your Santa Cruz to withstand the outside elements. You can also get several accessories to help with towing and hauling, such as a tow hitch harness, tow hitch, and a tow hitch ball mount. Finally, guard your undercarriage against mud with mudguards for the front and rear. The possibilities are endless, and below are some of our favorite Santa Cruz accessories.
Cargo Bed Mat
Cargo Bed Net
Tow Hitch Harness
Tow Hitch
Door Garnish
Bed Extender
Mudguards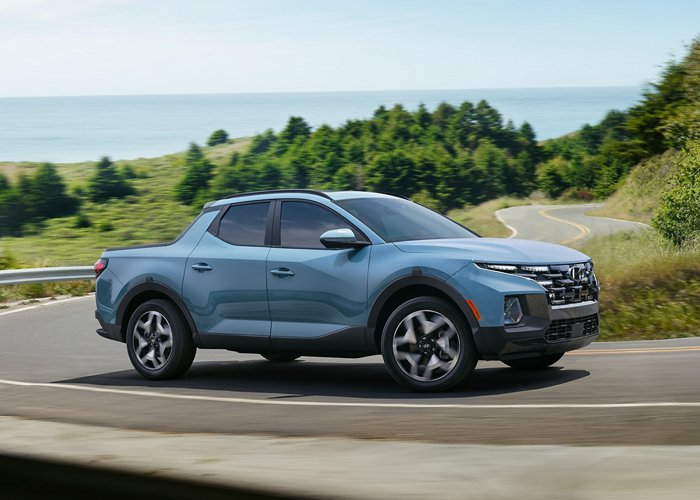 Interior Accessories
The inside of your Santa Cruz is undoubtedly luxurious, but there are a few accessories that can make your driving experience even better. For starters, there is an available first aid kit that will help keep you prepared should you encounter any minor mishaps. Included in this kit are things like bandages, antiseptic cream plus: eye wash, cold pack, emergency blanket, and many other valuable items. Need a place to store all of your loose change? Then go with the ash and coin cup. There are also other kits you can take with you on your journey, including a severe weather kit and a roadside assistance kit which will help if you are ever stuck in bad weather or a challenging situation. There is a lot to consider for your Santa Cruz interior. Check out some of our favorites below!
First Aid Kit
Ash/Coin Cup
Carpeted Floor Mats
Interior Lighting Kit
Personal Safety Kit
Severe Weather Kit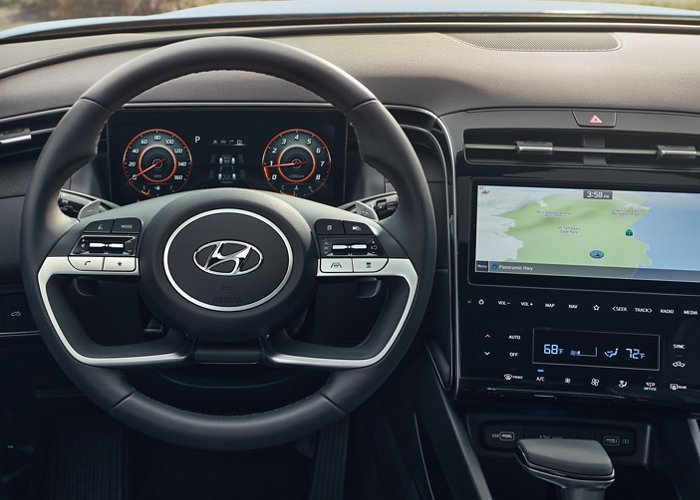 Electronic Accessories
Your Santa Cruz comes with some of the best electronic systems around, but there are a couple of improvements you can make thanks to the various available accessories. One of these fantastic miracles is the auto-dimming rearview mirror with a Homelink which will help reduce glare from all bright headlights. You can also get a jump starter flashlight with USB power, a spark-free six-point safety protection system that will jump-start your engine and create a power bank for your mobile devices. Speaking of which, you can charge multiple devices at once with a dual USB charger with illuminated ports. There are several terrific electronic options you go with. Check them out below!
Auto-Dimming Rearview Mirror
Jump Starter Flashlight
USB Cables
Dual USB Charger
Bluetooth FM Transmitter
3-in-1 Powerbank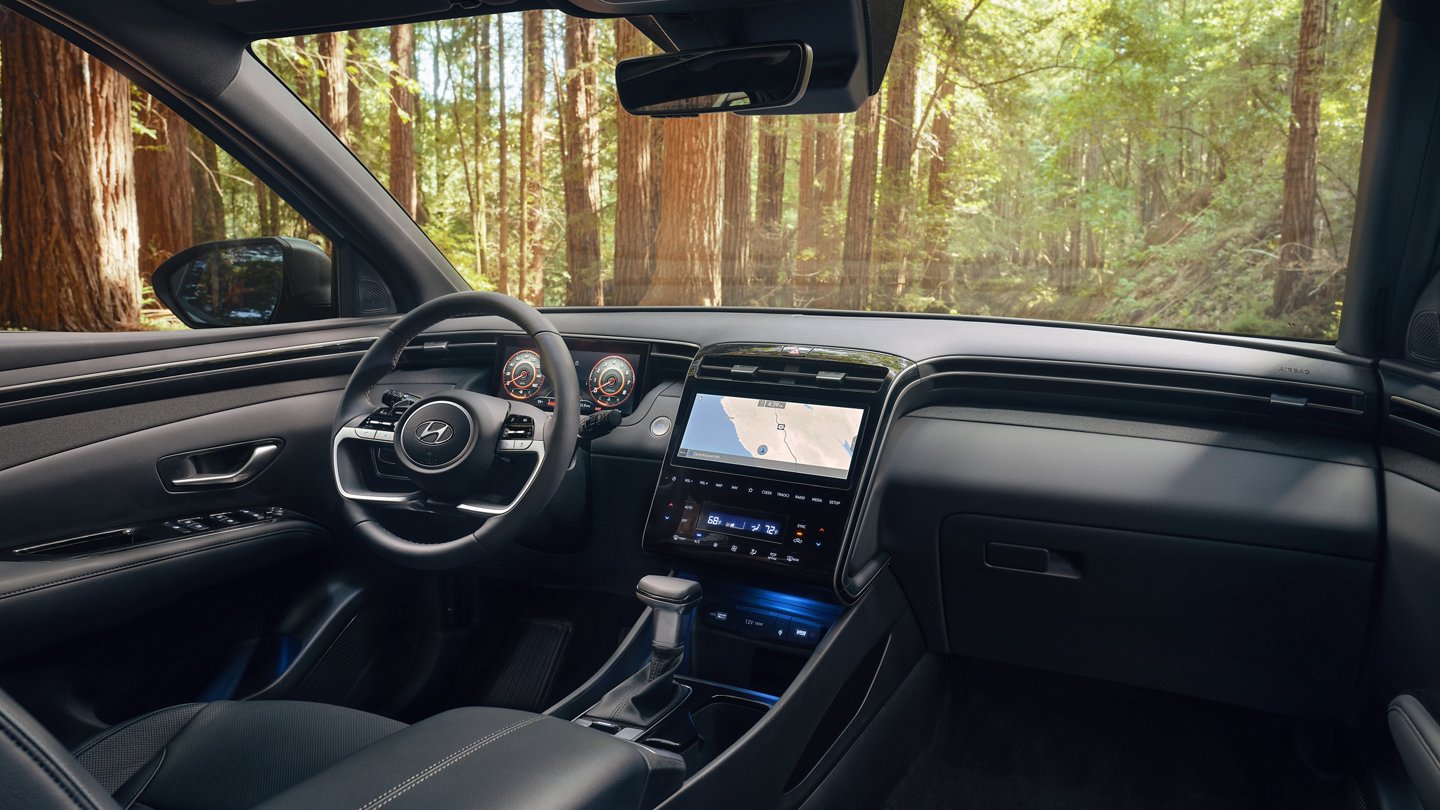 Hyundai Santa Cruz Accessories Near Me
We know that all of our Santa Cruz drivers will love these accessories, and you can find many of them right here at Hyundai of Louisville! If you can't find the addition you're looking for, feel free to check out our order parts page. Are you in the market for a new Santa Cruz? Then be sure to check out our entire inventory both on our lot and on our website. If you enjoy driving the Santa Cruz, then be sure to check our finance department, where we will work with you towards a deal that will suit your budget. We can't wait to serve your automotive needs here at Hyundai of Louisville!