Used Hyundai Dealer Louisville KY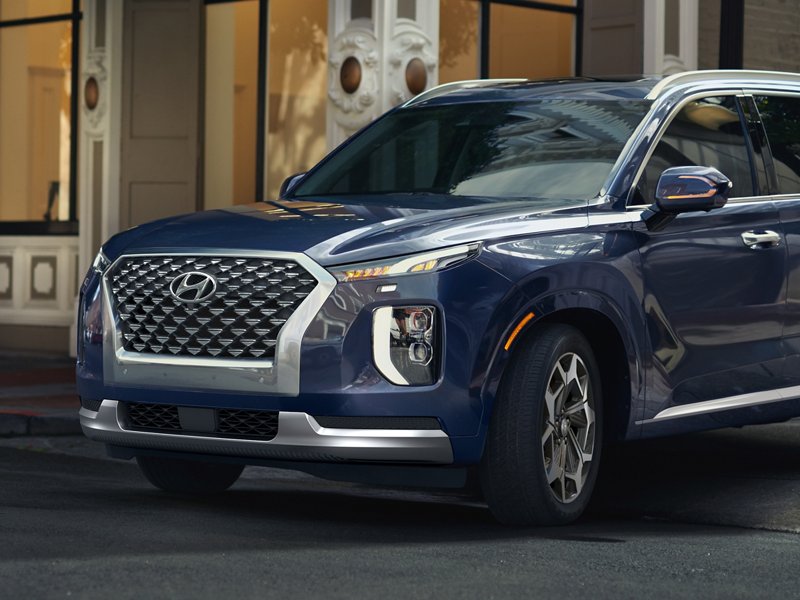 Used Hyundai Dealer in Louisville, KY
If you've been around looking for that perfect pre-owned Hyundai, you can begin and end your search right here at Hyundai of Louisville! We have a wide selection of quality pre-owned Hyundai's that you are sure to love. From the Palisade to the Kona, we are sure to have something in stock that will suit everyone's needs. Feel free to test drive any of the vehicles on our lot, and if you find a model you like, be sure to check out our finance center, where we will work with you towards a deal that fits your budget. Even if you're unable to make it down to the dealership right now, be sure to check out our full pre-owned inventory here on our website.
Getting to Hyundai of Louisville
It's easy to get to Hyundai of Louisville, no matter where you are in the city! The best way is from I-65 S. Get onto the turnpike and then get off at exit 131B for r I-264 W/Watterson Expy. Merge onto I-264 W and take exit 8A to stay on US-31W S/US-60 W. You will see a Pizza Hut on your right in a couple of miles. Take a couple of lefts once you pass the Pizza Hut, and our dealership will be on your right.
About Louisville Kentucky
The city of Louisville is rich in history. It was named after King Louis XVI of France and was founded in 1778 by Geroge Rodgers Clark, making it one of the oldest cities located west of the Appalachian Mountains. In more modern times, Louisville is known as the birthplace of Muhammad Ali, the site of the Kentucky Derby, and the place where Kentucky Fried Chicken was born. In addition, three of Kentucky's fortune 500 companies make their home in Louisville, Humana, Kindred Healthcare, and Yum! Brands and the city is also known for their Louisville Slugger baseball bats. In addition to Ali, several notable residents of Louisville, including actress Jennifer Lawrence and comedian Nicole Scherzinger.
Here at Hyundai of Louisville, we have a wonderful Certified Pre-Owned program! Certified Pre-Owned vehicles go through a rigorous amount of tests so that you almost feel like you're buying a new car. There are several requirements that a Hyundai must go through to be a certified pre-owned vehicle. Check out what we have in store!
Have you been shopping in Louisville, Kentucky, for the best pre-owned Hyundai? With our vast selection, you won't need to shop anywhere else. With a huge selection of low-priced, high-quality vehicles, we are certain that we can find a used Hyundai that suits your tastes.
Our variety of resources are here to be put to work, finding you a financial solution that assures you can get an affordable rate for the perfect pre-owned Hyundai. Even if you don't have perfect credit, we have experts on hand to help anyone in Louisville get a loan or lease that fits within their budget. When our team here at Hyundai of Louisville receives the application, we'll look it over, and one of our friendly staff will contact you as soon as possible.
For folks looking to keep their pre-owned Hyundai running as if it was new and live in or around Louisville, Kentucky, please consider bringing it by Hyundai of Louisville's repair center. All the parts and resources you require to keep your Hyundai in top condition can also be found at Hyundai of Louisville's repair center. So if you're interested in our service, then please make an appointment for your vehicle.
Louisville Resources
The city of Louisville has plenty of fun things to do. Here are a few!