Used Hyundai Elantra for Sale Louisville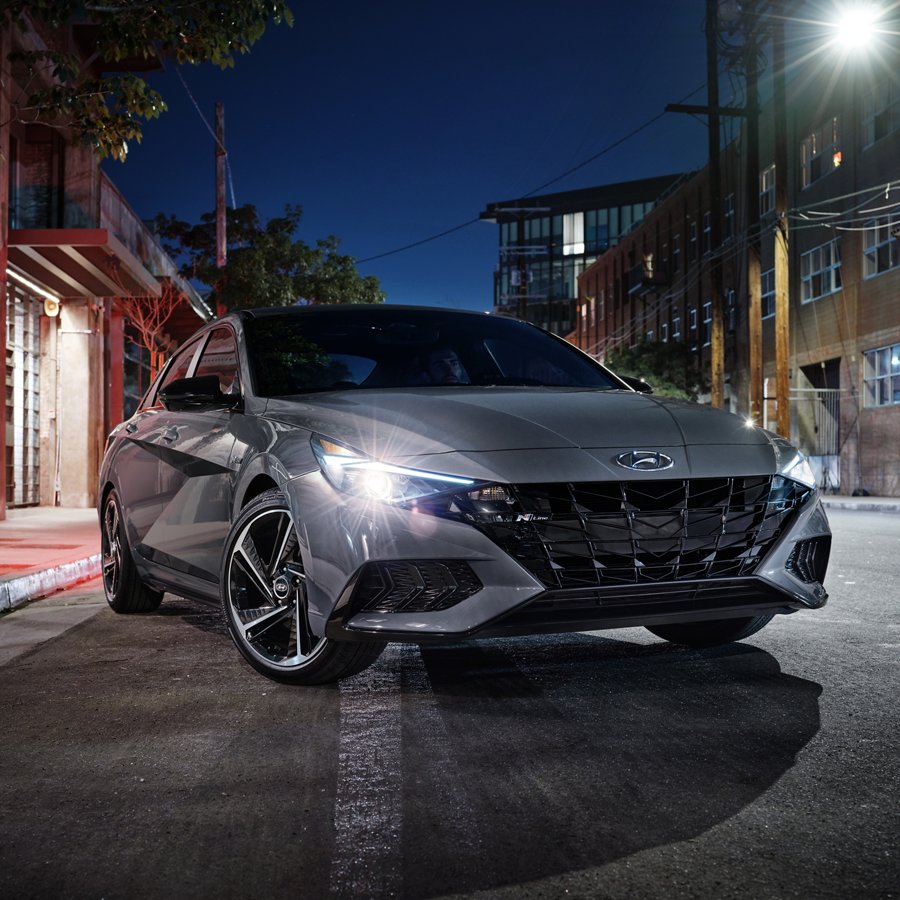 Used Hyundai Elantra for Sale Louisville
Used Hyundai Inventory for sale near me
When you are in need of your next vehicle, we hope you'll consider Hyundai of Louisville for all of your needs. We have an excellent used inventory available, especially with the Hyundai Elantra models. This is the kind of sedan that will ensure you can really enjoy every single trip, and your passengers will, too. That's why we're so excited to share with you more about the potential engines, comfort, and safety that you could gain with one of the used models on our lot. Every used Elantra is going to vary, depending on the model year and the trim level, which is why letting one of our sales professionals help you throughout this process could be integral to the success of buying your next vehicle. Now, are you ready to learn about what you could gain with a used Elantra? Then keep reading down below!
What engines can I find with a used Elantra?
One of the first things that everyone wants to find out more about is what you can gain in terms of power and capability with the potential engine for your Hyundai Elantra. There are a few different engines that you'll be able to find with this used sedan. One of the common options is a turbocharged 1.4-liter inline-4, which can produce around 156 pound-feet of torque and 128 horsepower. You might also consider a 2.0-liter inline-4, outputting 147 horsepower and 132 pound-feet of torque. There's even a turbocharged 1.6-liter inline-4, which gains around 201 horsepower and 195 pound-feet of torque. Every Elantra is going to be front-wheel drive, and you'll be able to find either an Intelligent Variable transmission or a 7-speed automated transmission. No matter the configuration you find, we know you'll be impressed.
What features come with the used Hyundai Elantra?
Another key part of any vehicle is going to be what kind of features it might come with. This will vary depending on the used Elantra you find, but many come with a 5-inch infotainment display, 15-inch steel wheels, a full list of driver assistance features, and even selectable driving modes for a more personalized driving experience. Some of the optional features that you might find include a 7-inch touchscreen, smartphone integration, remote start, a sunroof, heated front seats, a leather-wrapped steering wheel, an eight-inch touchscreen, navigation, a flat-bottomed steering wheel, sport front seats, 18-inch alloy wheels, driver's-side memory settings, and larger brakes.
What safety does the Hyundai Elantra offer?
The last part of the used Hyundai Elantra that we want to discuss is the kind of safety possibilities that you might be able to make use of. Many used Elantra models come standard with driver-attention monitoring, dual-zone automatic climate control, lane-keeping assistance, automatic emergency braking, and forward-collision mitigation. Some optional features that you could also gain include blind-spot monitoring, rear cross-traffic alert, adaptive cruise control, and navigation. All of this to say, you'll be safe when you choose Hyundai.
Used Hyundai Elantra at Louisville of Hyundai
Are you ready to transform your life for the better and get yourself a used Hyundai Elantra? Then it's time for you to get behind the wheel of a used Elantra that you can find on our lot. We will always be here with you, providing you the necessary assistance to make sure that you find your perfect match. We hope that we'll see you here soon!