Venue Wins Best Interior Award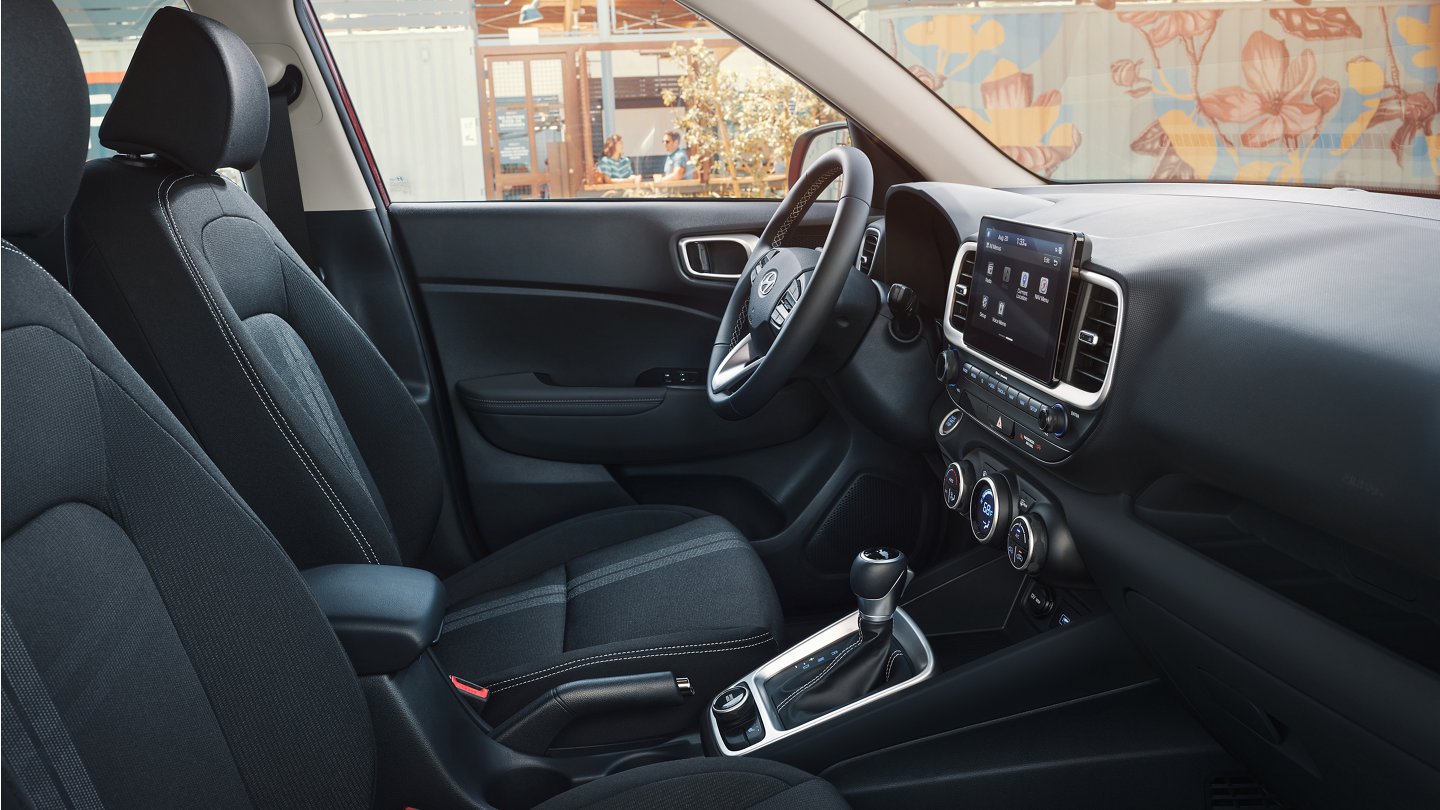 Venue Wins Best Interior Award
Brought to you by Hyundai of Louisville
The 2020 Hyundai Venue is continuing to turn heads, especially when it comes to its interior. Actually, the Venue has been named to the Wards 10 Best Interiors list! Hyundai has always known that this SUV was something special, and thanks to the personality and purposeful design, it should come to a shock to no one that the Venue made this list. This is an incredibly exciting moment, and for the designers who spent months getting the Venue just right, we are sure that this just further solidifies that all of their hard work was worth it. Down below we want to discuss the award itself, but also what makes the interior so special. You might know it won an award, but what makes the Venue Top 10 worthy? We'll answer all of your questions!
Can you tell me more about the award?
The Lead of the Hyundai Styling GroupGoup, Simon Loasby, understands that this interior was created to have a distinct personality with details that are usually not seen in the segment. He sees the Wards 10 Best Interiors award to be a confirmation that all of their decisions paid off, especially with tough competition out there. The managing editor of WardsAuto, Tom Murphy, also has nothing but nice things to say about the Venue. He believes that this SUV checks all of the boxes for what makes the perfect interior. This includes a user-friendly infotainment system, first-rate ergonomics, excellent fit-and-finish and comfort, and premium interiors. Originally, the Venue was a part of a field of 32 other vehicles that were evaluated by 8 Wards editors and scored based on a few important categories. Affordability is often considered, although there is no set limit.
What makes the interior so impressive?
We want to go through a few of the reasons why the Venue interior manages to stand above some of the competition. While the Venue was built to be perfectly sized, especially for people who live in the city, this is a vehicle that features impressive attention to detail and even flexibility! You'll enjoy the wide-opening rear hatch, fold-down rear seats, and even a 60/40-split flat-folding rear seat. The 2020 Venue even gets an 8-inch touchscreen, which works with Android Auto, Apple CarPlay, and voice-controlled search capabilities. On higher trims, you can get navigation as an option. Beyond these things, you'll enjoy standard features like cruise control, Hyundai's SmartSense safety suite, and a tilt-and-telescoping steering wheel. Some other features you'll find, on the other trims, includes dual USB ports, a power sunroof, a leather-wrapped steering wheel, and heated front seats.
2020 Hyundai Venue Inventory at Hyundai of Louisville
Now that you've heard all about how great the interior of the Hyundai Venue is, it might be a great time to check out our
Venue inventory
! These SUVs, while you might think are small, are impressively large in the interior. They are comfortable, come with the technology you need, and will put a smile on your face every time you get behind the steering wheel. You most certainly can't beat the interior in this SUV!